From Idea
To Finished
Product
We help businesses solve problems with well crafted software.
You can find us in these industries
Fintech & Finance
We deliver Customer Facing Applications - like onboarding, KYC, Online Services and Online Banking - for Banks and Investment Management Companies.
Events and Media
Do you need flexible search options for the big amount of different data sources you are using? Do you collect and store data and you need to be GDPR compliant? Do you need a tailor made planning tool? Let's talk!
HR & Recruitment Services
It is different now. How do you keep your colleagues motivated and engaged? Recruitment is more versatile than ever. We are eagerly developing solutions for you. Ready made products as well as tailor made solutions.
Information Security
For many reasons you need to be in control of the data going through your organization. We deliver high-end software solutions to support the information security in your organization.
Marketing Agencies
This fast paced industry needs a different approach. High quality deliveries at high-speed. We are used to align with the tight marketing schedules and we are the "one-stop-shop" digital supplier for Marketing Agencies.
Startups
Work with our design thinkers and UX/UI-designers to have your working prototype in no-time.
Our services
Idea to Finished Product
Idea to Finished Product
How do we do that? Firstly we organize Design Thinking workshops with you and your team (Discovery). We will define the User Journeys with you and will create lo-fi prototypes so we can test the ideas. We set up a development process and will create a working, professional looking prototype for you. From there we make sure you get the most business value as soon as possible.
Technologies
Being a full-tech master is not an easy job, but our team has got you, and all your needs sorted.
Our tech masters of all crafts are looking forward to sharing their tech-magic with your project!

Typescript

React.js

NestJS

Node.js

PostgreSQL

GraphQL

Playwright

Cucumber
We emphasize on
learning
and
pair programming!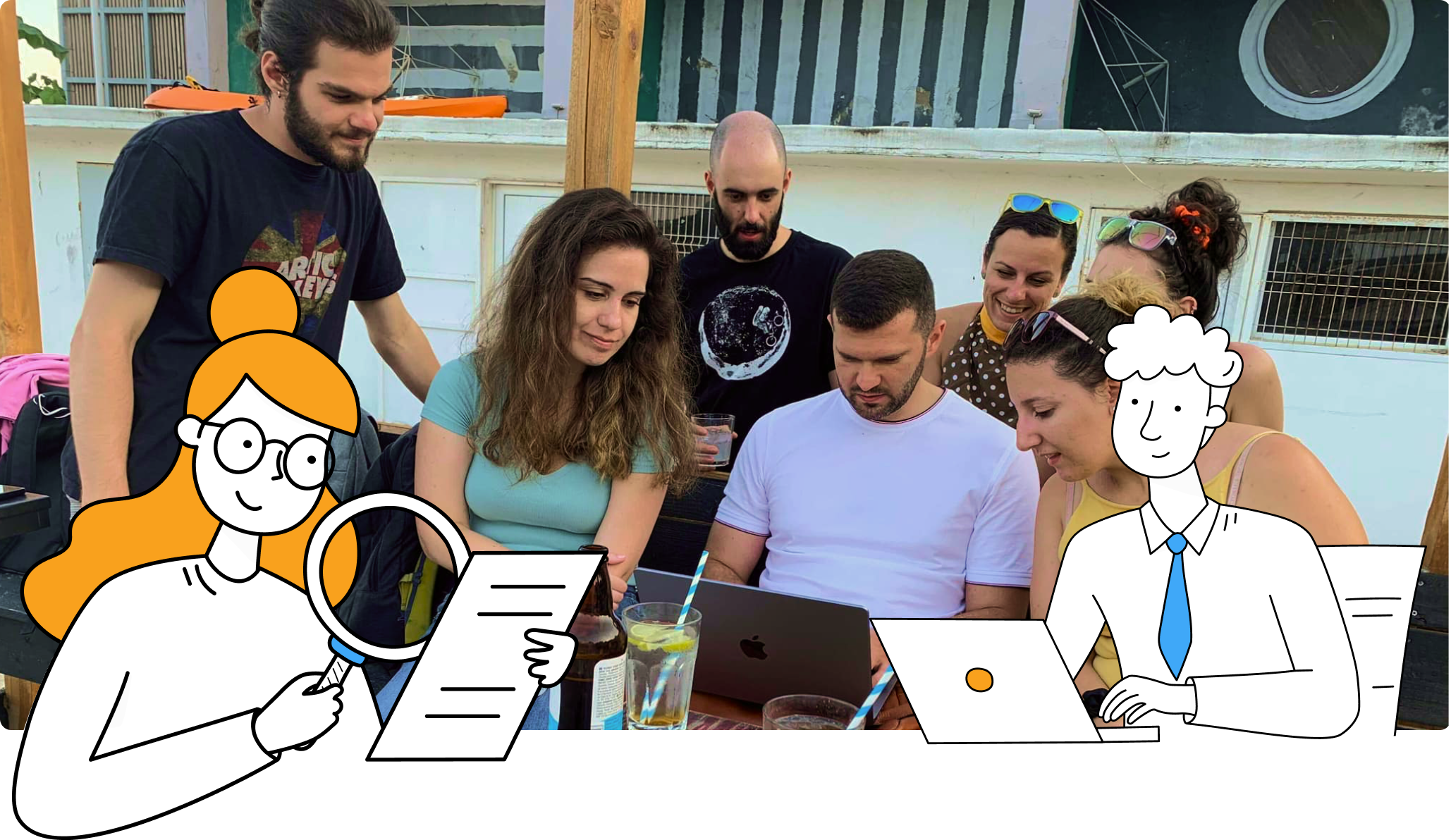 We love to share our knowledge with the community. We believe in
collaboration and interaction during our learning sessions.
Wondering what's the next step?
Let us know what you're interested in, or what you're looking for, and a representative will get back to you within one business day.